July 24: I didn't mean to wait this long to update my journal. I have been helping my mom clean her new house and move furniture. She gave us a couple of things so I had to do some rearranging here too. She gave us her freezer and a cupboard that I'm using for canned goods. I was going to wait and clean up John's room today but I ended up doing that yesterday. Mom gave him one of her beds. We are going to sell his other bed that had a baseball headboard. The new one is hard wood. It's very nice. I took the opportunity to rearrange his and Lillian's room while I was preparing it for the new bed. I switched where the beds were and his television shelf. It looks pretty nice. I need to try and fix the television shelf because one of the drawers is broken. My mom also gave us a area rug for the living room. That took a little while to do because we had to move the furniture around to get the rug down. It looks nice too but it will look nicer when we get the bigger place. I haven't made any graphics lately. I have been looking at horror movies at Ebay. I've already won a couple of them. I won The Haunting and Battle Royale. There are a couple more that I bid on and so far I am winning those too. Well I need to do a couple more things before I take my shower and go to bed. I have to get up early tomorrow morning because my brother and his girlfriend are bringing her little boy to come over for the day. My parents and them are going to my great aunt's funeral. She died Tuesday morning. I am going to be watching the kids for everyone. I will mourn her in my own way and she knows that I loved her dearly. I will miss her. Rest In Peace Louise.
Posted by
at 9:54 pm
July 21: John got his cast on today. He got a whole arm cast because the doctor said his arm was too small for a half one. After we got that on we went to the store and then went home. I cleaned up the house. John played outside most of the day. Lillian and I sat outside and talked with some friends. I met with an Avon recruiter and now I am an Avon Rep. I already have a customer base going. I'm hoping to get good at it so that I can raise some money that way. I am also hoping that my premades start to sell. I wanted to visit some of my blog friends tonight but I won't get to do that because it's storming here. I need to get off the computer so that I don't get fried. I will try and visit some people tomorrow.
Posted by
at 9:32 pm
July 19: Well the inevitable has happened. John got his first broken bone. We had gone up to my parents new place, they wanted to show us around. John saw some trees and wanted to hang on the branches. They weren't really that high off the ground because John isn't that tall yet so he was able to reach fairly well. Well he was hanging from one of the branches and he lost his grip. He came down on his hand the wrong way and pushed all of the pressure on his left wrist. My mom and I took Lillian home because it was getting time for her to go to bed. My husband had been home from work a couple hours. I asked him to take care of her while we take John to the ER. He told me later that she fell asleep not too long after we left. When we got to the hospital some nurses came out and looked at his arm, then they put him in a wheelchair and let us wheel him down to the Quick Fix part of the ER. They took the x-rays and said that he had broken it right below his wrist. It looked like it was dislocated slightly. They pushed that back into place. John said it hurt a little bit when they did that. Everyone was just so pleased about how well he was handling it. He was crying just a little bit because he was scared but I kept telling him that I was really proud of him. He has a temporary cast and a sling on until Monday then he gets the real cast on. He will end up having to wear his cast for about 6 weeks. Which means he will have it on for about 2 weeks into the new school year. Oh yeah, I also wanted to tell you what he said to the nurse when she asked how much it hurt. She asked him on a scale of 1 to 10 tell me how much it hurts. He looked sadly at her and told her 11. My heart just sank and I gave him a hug. All he wanted to do was hold my hand and he wanted to to run my fingers through his hair. That has always comforted him. Tonight he is staying at my parents. He will be coming home tomoorrow morning. I am going to head to bed myself. I also would like to mention that I have added a lot more premades to the Premade Adoptions Shoppe and I also added a shopping cart from PayPal which makes it easier than ever to buy your premades. I have sold a few already but would love to sell more. Well I am off to bed.
Posted by
at 11:09 pm
July 17: I have been busy getting the shopping cart up for the premades. I have already sold a couple too. I am so glad about that. I am going to be working on some more tonight and the reast of the week. I have been helping my mom move. She is just moving down the road from where she is now. It's a smaller place and it's a lot more affortable for her and dad. I would like to start going through some of my things so that when we get to move we won't have so much to take. We will have a lot more room, I just want to get rid of things we don't really use or need. I also want to get rid of the toys that John doesn't want or doesn't play with anymore. That in itself is going to be a big chore. Maybe not as big I as think it will be but it will take me awhile. Shawn and I just got done watching a movie with my best friend and her boyfriend. I brought the kids in for their baths around 8 pm and had John watch some of his movies up in his room. He wanted to go to sleep around 9:30 which is early for him during the summer. We watched Queen of the Damned. It was pretty good. Well I need to get busy on a few things before I go to bed.
Posted by
at 10:20 pm
July 14: I have been extremely busy with the housework and getting things straightened out with my family. I haven't had too much time for computer work as of late. I'm not complaining. I have to add a few things to the site that I need to. I finally got a checking account back so now I will be able to use the PayPal shopping cart tool for easier ordering. I would like to be able to make some customers that way. I guess we'll see when I get it up and running. I also got some bills paid that needed to be paid this week. It feels good to get things caught up. We are doing okay as fair as finacial things go. I hope we can start saving some money now. I had to take some tapes back to the library and I turned in the books as well. I thought I lost on of the tapes because I couldn't find it for days. Here John had taken it to a friend of his and left it on the ground outside. The girl's mother didn't know who's it was so she took it inside her apartment so it wouldn't get ruined. Something in my heart told me to go down to her place and ask her about it. Sure enough she had it upstairs in her little boy's room on the shelf. I thanked her for taking it in because if it was left outside it could have been thrown away and I would have had to pay for the tape. I still have to pay some late fees because the tapes were about 4 days late but I explained that they were lost for a couple of days and I could find them. I am going to try and work on a couple of things this week but I'm not sure how much time I'll have. I will update a lot more. It's just been hectic around her lately but things are straightening out some.
Posted by
at 11:58 pm
July 10: I opened up shop for the Lillian Collection yesterday morning. I am going to make some more poses later on. There are several hairstyles and available in red, brown, black and blonde hair color. I would like to make graphics featuring them as well but that won't be for awhile yet. As far as the today goes, it's been okay. My husband was off yesterday and today. We spent some time together as a family. That's why I didn't post in my journal last night. We can't go anywhere because he doesn't have his license back yet. And besides it's been raining. I went into town and got us some dinner from Kentucky Fried Chicken. I finished up the laundry this afternoon. It was really hot yesterday so I didn't feel like finishing them all so I saved John's clothes for today. The laundry is done for now. We watched movies most of the day and just horsed around picking on eachother. It was a nice day as far as family time is concerned. Well I have a couple of things to do then I am going to go watch a movie with just my husband.
Posted by
at 8:15 pm
July 8: This morning the kids and I went to town to get some groceries. My husband worked day shift. When we got home I put Lillian down for a nap. I was going to have John and I take one too, but I decided to go ahead and stay up. I did 4 loads of laundry. I am saving the rest for tomorrow because it is just to hot. I cleaned up the house some and did the dishes. I kept the dishes washed up all day so that I don't get a sick full again. When Shawn came home from work I made dinner. He wanted spaghetti. We all ate dinner while we watched some television. It was storming a little bit ago but it's passed now. It's probably still going to do some raining. It needs it because it's been way to hot and dry around here lately. This morning while the kids were still sleeping I updated Lillian's Doll House and I updated Blinkie Lover Zone Club (I just added some new members to the list). I am going to work on some new blinkies later on this week. I will be unveiling the new doll collection sometime next week after I make some graphics for the pages. I am also wanting to make some more custom blinkies too. There is a lot I want to work on and hopefully I will get the time. Right now I am just going to finish with the computer and go watch some television with my husband.

Posted by
at 8:30 pm

July 6: I hate this hot weather. I got enough of it the last couple days. The weather is why Summer is not my favorite season. I would rather just sit inside the house with the AC on. I have just been cleaning up the house and lazing about the house. John goes outside to play with the other kids. He is staying up my parents house tonight. He stayed Friday night. We just got home from going to Dirty Bingo. I didn't win anything. He was going to come home but mom said that he could stay and she'd bring him down tomorrow morning when she goes to work. My best friend is coming tomorrow evening and we are having dinner together. We are going to do that so that the kids can play together for a little bit. I need to get some sleep. I didn't get much the last couple of nights. We went and watched fireworks again last night. We are going to see some more in a couple of weeks. I have been working on the Lillians some more. I will be introducing them soon. I want to make some more before I do. Well I'm going to check my email then I am going to bed.

Posted by
at 10:06 pm

July 4: HAPPY INDEPENDENCE DAY! Geez, I didn't realize it's been a few days since I've last posted in here. I have been really busy with housework and other things. We just got back from watching fireworks at a local park. They were really nice. I have also been working on some dolls that I am going to put up as a collections. They are called "Lillians". I made them myself and I have a several different hairstyles and colors to choose from. I will be putting them up soon. I don't know if I'm going to sell them as premade adoptions or just adoptions. I am thinking about that. Well I am tired so I'm heading to bed. Just wanted to post a quick note to let all my friends know I'm okay. I'll post more often I promised. I've been slacking some. Hope everyone is having a good holiday weekend.

Posted by
at 11:03 pm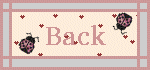 All graphics are created by me. ©Ladybug WebCreations 2002-present