June 29: Today was a beautiful day. My best friend came over with her two kids. We all walked to the park and had a picnic. We stopped by the lake and fed the ducks. Then we walked over to the playground so the kids could play for a while. We stayed up there for a couple of hours. When we got back to the house she took her kids home so that they could take a nap. I put the kids to bed for their naps too. When we got up we went outside. I took Lillian and we walked down to my friends apartment. She is home for a couple of days. She spends a lot of time with her family during the summer. She will be leaving again in a couple of days. I let John play outside a little bit longer than usual because I wanted to talk to her. We came in and ate some pizza. Right now the kids are watching a movie. I am going to work on a few graphics. Maybe make some more blinkies. I do have to add a couple of people to the Blinkie Lover Zone Club.
Posted by
at 9:10 pm
June 27: I am feeling better. It must have just been my allergies that day because I am feeling a lot better and my nose isn't stuffy. We finally had our inspection today and we passed with no problems at all. I am just wore out. I have been feeling very tired lately. I don't know what it is. I think I may be anemic again. I get that way for a while then I start to feel better. I haven't work on graphics for a few days because I wanted to take a little break from that. I did make some blinkies and more graphics earlier this week but I probably won't make anymore until this weekend. I don't really feel like sitting at the computer for very long lately. Just getting bored I guess. I do still like to surf once in awhile. I am starting to let John play games on the internet too. I let him have about 30 to 45 minutes of internet time a few nights a week. I think that is a good amount of time. He is having fun and he is learning at the same time. Right now the kids are in bed and I won't be very far behind. My mom took some things of our to sell to a flea market today. I hope she sold some of it. She called earlier this afternoon and told me that she did sell a few things. Hopefully she sold more since I talked to her. Well I am heading to bed, I'm tired.
Posted by
at 10:19 pm
June 25: My allergies are acting up today. I have a runny nose and I am just wore out. I just straightened up what needed to be done. Our landlady still didn't get a chance to inspect yet. She won't be able to now until Friday. I wish she would have gotten it today because it's hard to keep your place spic and span when you have kids. Now I have to keep it this way for another couple of days. Usually there are just a few toys laying around or the dishes aren't done right away. Which is what it looks like now. I didn't feel like doing them after dinner. I am just really run down. I did manage to get up enough energy to scrub the carpet in the areas that needed it the most. It looks a lot better. John played outside most of the day. I am surprised because it is so hot. Right now is 82 degrees and it's evening. I don't really like the hot weather. But it's a lot better then it being freezing I guess. Well I need to get the kids in the bathtub and ready for bed, we have an early day tomorrow.
Posted by
at 8:12 pm
June 24: My interview went well. I don't know if I have the job yet but I hope so. I haven't heard back from them yet. They had a lot of applicants in for interviews besides me. But I think I have a good shot at it. I have been very busy besides that. I have to get the apartment ready for another inspection this week. Our landlady was suppose to come today but I guess she didn't get a chance to do our building yet. Which is okay with me because now I have a little more extra time to make sure everything is presentable. I am also getting things gathered up for my mom to take to a flea market with her. She is going to go to one with my aunt. I am going to try and sell my scanner, printer, software, tapes and baby swing. I hope to sell those things so that we have some extra money for bills. When I come on the computer in the evening I have been working on some more graphics. I made the new background that's on the main page. I would like to make a whole set for that. That is what I want to work on next is making websets. I still need to get my work established. I already have a great blinkie following. I just need to get recogonized for my other work. Well I am going to work on a couple things then I am heading to bed. I had a very busy day cleaning and I am beat.
Posted by
at 9:19 pm
June 22: Today John went to see Rugrats Go Wild with his best friend. Which is the son of my best friend. She invited John to go see it so I let her take him. Lillian and I stayed home. My husband had to work a double. He should be getting home here shortly. I mostly just cleaned house and watched television. While Lillian took her afternoon nap I work on a couple of more premades. I made two kid playing in the sand. They are very cute. One is a boy and the other is a girl. I go for my job interview tomorrow. I hope I get the job. I haven't been back to work in a store for about 7 years. I will most likely be working in the deli since that is what I put on my application but I am sure I will be trained for the registers too. It will be good to get out of the house, even if it is just part time. At least that will be some more money coming in to help pay bills. The kids just got their baths. Lillian is sleeping already. John is watching a movie and eating his snack. He will be going to bed here shortly. I am going to take a shower then go to bed myself.
Posted by
at 9:45 pm
June 21: John went up my parents for the weekend. My husband had to work a double today. He is still not home. It was just Lillian and I. I cleaned the house and watched television most of the day. I worked on some graphics this afternoon while Lilly took her nap. Then I made her and I dinner. We watched some more television then came back upstairs. She is asleep right now. I worked on some more graphics. I also made some more blinkies because I haven't made many of them lately. I wanted to update the Blinkie Lover Zone Club, that's why I made them. I've been working a lot on the Premades but no luck in selling them yet. I just got to give it a chance though. Sometimes I can be impatient about things. I am just so proud of them and want to share them with others. I am adding a few new members to the Blinkie Lover Zone Club also. There are now 83 members. It's getting quite a list of members now. I am very proud of that. Well I need to work on a couple of things then I am going to do a little bit of reading before I go to bed. Oh I almost forgot, I have an interview for a job on Monday. I might be working at a local store in the deli department. Wish me luck.
Posted by
at 10:01 pm
June 20: Today wasn't really that exciting. It rained this afternoon. The sky was gray all day and I didn't want to risk getting caught in the rain when we took our walk. So we just stayed home. I cleaned the house and John played outside. It only rained for a few minutes this afternoon then I let him go back outside. Lillian took a small nap but we didn't take one. John just wanted to play. So I just watched television after I got the housework done. We went over some reading books from school just so he can keep practicing. He is getting pretty good at it. When Lillian woke up I took her for a short walk around the complex. When he came in I let him play some games on the computer. Right now they are in their room wathcing The Neverending Story. I am working on some more premades. I added 2 more today. I still haven't sold any but I think it's only a matter of time. They are so cute and they need new homes. Check them out here. Maybe you can give one or more of them a good home. Well I am going to go watch some television.
Posted by
at 8:57 pm
June 19: I haven't posted for a couple of days because we've been really busy here the last few days. My husband finally got his new car. And he got his driving priveledges so he can drive to work. He is happy about that. Lillian had a doctor's appointment the other day. She got 3 shots. She is 28 inches long and weighs almost 20 pounds. My husband had his appointment today to meet his hernia surgeon. He is having that done in August. He wanted to wait so that he could get vacation pay while he heals. The doctor said that was okay. After that we went and got Lillian a front facing carseat. She is almost 20 pounds so the doctor said it was alright to get her one. Also because she is a year old. Today is also my husband's birthday so I took him out to lunch while we were out. I have been busy making premades when I get a chance to get on the computer. I lowered the price to $5 a piece until I can establish myself. I am going to add some more tonight. Well I got to get busy looking up some things because my husband is going to want the computer after bit.
Posted by
at 9:24 pm
June 17: We got the money for the car that my husband is getting. He is going to go get it tomorrow evening. He has to work day shift so he has to wait until he gets home. I'm glad that we have the help when we need it the most. We can pay back when we can. Other than that today wasn't really that eventful. I just cleaned the house and let John play outside. I put Lillian in her new swimming pool. She loved it. It was a beautiful day out too. She played in it for a about an hour, finally she wanted to get out she looked like a little prune. We took a little nap this afternoon and when we woke back up I let John go back outside while I fixed dinner. We had Lemon Pepper Chicken, mashed potatoes, stuffing and peas. My husband said he loved it. John actually ate all his food too. He usaully doesn't like to eat vegetables but I talked him into it. I told him that he liked them before so just try them again and see. He said hey I do like peas. I said good them eat them. After he ate he went back outside for a bit. I got him to come in about 8:30 so that he could get his bath. Lillian took one with him. They are both sound asleep now.
Posted by
at 10:56 pm
June 14: I didn't have a lot of time yesterday to be on the computer so I didn't make an entry. I did put a birthday wish to my baby girl. It's so hard to believe that she is a year old already. She is still so very small for her age and just as cute as ever. Her party turned out great. We used the Disney Princess Theme. Since she is our princess I thought that would be fitting. She got a lot of clothes. We got her a bear, a couple of sippy cups and a musical toy. She also got a swimming pool and a Tigger-in-a-box. She did pretty good. Her great-grandparents and grandparents from North Carolina both sent her $25 a piece. She made out really good for a one year old. I got a cake made for her with Cinderella on it. And for her very own cake she got a pink monster. It was so cute the way she was eating it. At first she didn't know what to do with it so she was petting it at first, then she put her tongue down on it and licked it. It was really funny. All in all she had a great birthday. Today was clean up day so that's what I was doing most of the day. John, Lillian and I went bowling with my parents and my brother and his girlfriend. We had a good time. John went up my mom's house after we got home. I got my haircut from my friend's daughter. She did a great job. Right now Lillian is out like a light. She had a busy day. I made a couple more premades for my shoppe. I lowered the price a little.
Posted by
at 10:55 pm
June 13: HAPPY FIRST BIRTHDAY PRINCESS LILLIAN ROSEMARY!
June 12: Today I was cleaning most of the day getting ready for Lillian's birthday party tomorrow. We are havning it here so I needed to get it presentable for the guests. There wasn't much to do just basic house cleaning and straightening up. I went and ordered her cake today. It is going to look really cute. If I can get the pictures scanned when I get them developed I will show them to you all. I have been working on some premades this evening. They are very cute and well worth the asking prices. I hope you all like them too and want to purchase them. I made them all from scratch. I am very proud of them. So if you get a chance check them out here. I will be making more in the future. I am also making some more blinkies for the Blinkie Lover Zone Club. The update will be on the main page as usual. Well I am off to make more blinkies and work on a few other things before I head to bed.
Posted by
at 10:10 pm
June 10: This afternoon I walked the kids to the library. They had craft day today. John made me a ladybug. It is very cute. We took his books back and got some more. I didn't have to take mine back yet. After we left the library we walked to the park. Instead of going to the playground we just went by the lake and threw in bread to the ducks. There were 2 adult ducks and 6 baby ducks. It was the cutest thing because the mother duck was up front, the 6 babies were in the middle and the father duck was behind them. It was like a little train. We sat for a while watching them swim around and John threw stones in the water. Then we walked back towards home. We stopped for a bit to take to my mother because it was on the way home. I vaccumed her living room for her because she said she was pretty tired. When we went home we took a nap. After we got up John played outside for awhile. I put Lillian in her walker and we sat out back to watch John. I figured since I was just sitting there I could start reading the Harry Potter book that I got from the library. I read 3 chapters while I sat there. My best friend brought her kids over to play again. They just left a little bit ago. After they left I told John to get his bath. He is now in his room watching The Grinch. Lillian should be falling asleep but right now she is jabbering away to John. It won't take her long to fall asleep though. I am going to go watch a movie that is coming on at 10 pm. Shawn is at a rock concert with a buddy of his. He wanted me to go but I couldn't find a babysitter. I told him to just go without me and have fun. He is at a Poison concert. Well I am going to check a few things then I am going downstairs.
Posted by
at 9:28 pm
June 9: Today is my birthday. I am 31 years old. I spent most of the day cleaning house. My best friend brought her son over to play with John. We sat outside talking. Lillian was in her walker. We took a nap this afternoon because both of the kids were cranky from getting up early this morning. I have a terrible tension headache. I am not going to stay on the computer long tonight. I took some aspirin and I am just going to chill out and watch television for a little bit.
Posted by
at 9:22 pm
June 8: I didn't get a chance to post yesterday so I will tell you today what went on. I spent the morning cleaning house getting ready for Shawn to come home. I took John to a friend's birthday party for a little bit at the park. It looked like it was going to rain but it didn't. It did rain in the early evening though. John went and stayed at my mom's for the night, she also came and got Lillian for the night too so that I wouldn't have to wake her up to go get Shawn. I went to pick him up around 9:30 pm. It was 10:40 when I got there so I had to wait a few minutes. When he finally came out the first thing he did was give a kiss and hug. He was so glad to finally get to sleep in a comfortable bed. Today was a dreary day but I was in good spirits. I made brownies for the Dirty Bingo that I hosted tonight. I made Chicken Salad yesterday. My mom made some too and she also made some salsa dip. She told me that she would go ahead and get everything together, then my brother came and picked me up to take Lillian and I over. Little did I know that she planned a surprise birthday party for me. We had a lot of people playing bingo. A few of my relatives came for the party and to play. It was a nice surprise. I got a lot of nice gifts with Ladybugs on them. And a lot of nice gifts like candles, shirts, a plant, and a couple other things. She said she wanted to surprise me that is why she did that. My birthday is actually tomorrow. I will be 31 years old. I have been thinking about Lillian's first birthday coming this Friday to worry about mine. It was a really great thing that my mom thought about me. I enjoyed myself. Not only did I get a lot of presents but I ended up with two prizes from the bingo.
Posted by
at 10:39 pm
June 6: One more day until my husband gets to come home. I am going to call his work tomorrow to see when he goes in on Sunday, that way I can tell him. This morning the kids and I walked up to the library. Well it wasn't open yet when we got there so we had to waste some time until it did. We walked up to the senior center where I used to work to visit some of the people that go there. They hadn't seen Lillian yet. They all loved her and John too. It was good to see a smile on there faces. After we visited there a little bit we walked over to the post office. I got a book of stamps and some post cards. Then we walked back down to the library and sat out front until it opened which wasn't too long after that. I enrolled John in the summer reading program and I got myself a library card. He doesn't get one until he is in 1st grade, which will be in the fall. He checked out 4 books, I checked out 2 books and I let John get 3 movies. The theme for the summer reading program is the Ohio Bicenntenial Celebration. I didn't know this but the state insect is the ladybug. They are making crafts all month long, they will be making ladybugs this coming Tuesday. I am going to take John up so he can make me one since one of my favorite things to collect is ladybugs. After we got our books and I finished enrolling him we walked to the park on the way home. I let John play for a little bit. Lillian fell asleep on the way to the park so I just let her sleep for a little bit. John showed me that he could cross the monkey bars. He finally did it. I knew he could. The one's on the play area in the back yard are too high so John is a little afraid of those ones. Plus they aren't straight across like normal ones, they have a slant to them. When we got home we took a nap. John went right to sleep because he was tired from all the walking. When we got up we went outside since it was such a beautiful day. I told him that he is going to help me clean tomorrow morning so that the house will be clean when daddy gets to come home. Well I am heading to bed, I am pretty wore out from the busy day we had.
Posted by
at 10:36 pm
June 5: I miss my husband already and it's only been one and a half days. I bet he can't wait to come home. Our day started early, we woke up at 8:30 and went to John's doctor appointment. He is seeing a doctor at Easter Seals about his feet. He was fitted with insoles. They are working out great. He doesn't have to go see her again until December. After the doctor, we went to McDonald's for lunch. After we finished eating we went to the store. I got the money order for the rent and then went grocery shopping. There was a lot of good sales, especially on the things we wanted. I still need to get a couple of things that my husband wanted but they are cheaper at another store I shop at so I'm going to get them there. When I finished shopping we went home. I got some Pizza from a local pizza shop that I absolutely love so that's what we had for dinner. We didn't take a nap I just let John play outside all day. I brought him in around 7:30 got him something to eat then had him take his bath. He is now in his room eating a snack and watching a movie. Lillian took a little cat nap a little bit ago so she is still up. I can hear her in her crib chattering away. She should be sleeping within the hour. I took my shower after John got out. I am probably going to bed early tonight because I stayed up late last night watching a movie and I am pretty tired now. I do have to add my new report card and the new June Rose Doll to my collection. The doll will be displayed at Lillian's Doll House, and the report card will be on my homework page.
Posted by
at 9:11 pm
June 4: Well my husband starts his 4 day jail sentence today. He won't get out until Saturday night. I can't believe he'll be gone for 4 days, but I know he will be alright. He has been trying to get a hold of me but our phone has a collect call block on it. I called down at the jail this afternoon and they told me that he was transferred to a different county jail because that one was full. So on Saturday I have to go clear to Caldwell which is about an hour drive from here. I don't see why they can't bring him back to this county jail. He will miss another days work so I called his job to let them know that. They told me to let him know that he will still have a job when he gets finished with this. I would hope so because he is the best cook and kitchen manager the got and I would hate to see him get fired over this. I don't think they can fire him because they already knew about it. We did get to walk to the store this morning but I didn't want to risk going to the park. It looked like it was going to rain all day long so we just walked to the store and came back home. It's a good thing too because when we got home it started to sprinkle. It's actually been raining off and on all day. He got to go outside for a little bit. Lillian and I sat out back watching him. They kids are in the tub so I need to go get them out and ready for bed. We have a busy day ahead of us tomorrow.
Posted by
at 8:42 pm
June 3: It rained all day so I had to entertain John most of the day. It was pretty boring not being able to go outside. But we had a good time. I did the dishes and vaccuumed the living room. John and Lillian was watching TV while I did that. It was quite there for awhile so I peeked around the corner. They both were sitting there staring at the Wiggles dancing. It was so cute because Lillian was so still and so was John. He was dancing a few times. My husband worked day shift. When he got home I made dinner. He was supposed to go and serve his time tonight but they were full. As far as we know he has to go back in tommorrow moring. He will get out Saturday morning and will have enough time to come home, get a shower, then go to work. I am going to go grocery shopping in the morning. I hope that it doesn't rain because I want to take the kids to the park. We will see what happens. This morning I added some more dolls to Lillian's Doll House. I am building quite a collection for her. I also did my homework last night and I will be visit my fellow classmates as soon as I can. Thank you to those that have visited me already. Well I am off to bed, I'm pretty tired. I am waiting for Shawn to get back home.
Posted by
at 11:18 pm
June 2: Today was another beautiful day. I cleaned house while John played outside. Shawn went with my mom so that he could pay his fines before he went to work. John went along with them. We are looking at some cars but we haven't decided on one yet. He wants to get a used one to use for at least three years until his record is clear then we are going to lease one. I found out today that we might be getting our 3 bedroom sooner than we think. One of John's friends who lives in the apartment complex, her mom is getting a new job that requires her to move so we might be getting her place. I've been in there, it's pretty nice. I also found out that the family before us on the list doesn't want to move to a 3 bedroom which automatically puts us at the top. I can't wait to move into a bigger place. Well at least bigger than this. We want to start saving money so we can invest in a house of our own. I just put John in bed. Lillian crashed a little bit ago so she is sound asleep already. I let John stay up awhile and watch TV with my downstairs. We sat outside for a little bit before I brought Lillian in. It started to get chilly. I reported some vandalism to our landlady this evening. Someone put a whole bunch of nasty things about John underneath the slide with a red crayon. For one thing that is againist the rules here and it's cause for some action. I didn't report just because of the nasty things that were on there about my son but it distruction of property too. We think we know who did it. I told her that she should have kids right down something without giving away what she needs it for that way she can find the perpetrator. That is just terrible that an older kid would right such nasty things about a six year old. We will find out who it was and they will get in trouble. My husband has to start serving his time tomorrow night. He will have to spend 3 days in jail. He goes in tomorrow night after work and won't get out until Friday evening. I think he learned his lesson. Well I am going to check a few things then I am going back downstairs. Oh yeah I almost forgot, I started my exercises again today. I did the 2 mile tape.
Posted by at 10:37 pm

June 1: Can you believe it's June already? Lillian will be a year old in a week and a half. It was a beautiful day today, unlike all the rain we had yesterday. Since it was nice I took the kids to the zoo. Shawn had to work a double so he didn't get to go with us. We went on a train ride and walked around to look at all the animals. They have 2 giraffes and a Komodo dragon there for a few months during the summer. There are quiet a bit of different kinds of animals there. It's a pretty nice zoo. I went aheah and signed up for a year membership, that way I can take them to zoos in Pennsylvania, Ohio and West Virginia. For the price of two trips it wasn't a bad price for a whole year. After our visit to the zoo I took them to Burger King. Then we came home and my best friend brought her kids over. They played for a couple of hours before she had to go home. I told her we can spend a lot more time, and the kids can play a lot more now that school is out. I am going to take John and Lillian to the library this week. I'm not sure if it's open tomorrow or not. If it is I'm taking them in the morning. We watched cartoons downstairs for a little bit until around 9:45 then I put the kids in bed. They were both pretty tired so I don't think it will take them long to fall asleep. Lillian is fussing a little right now. Hopefully she will go to sleep shortly. She was acting tired downstairs and now she is wide awake since I put her in her crib. Last night I made some more dolls for Lillian's Doll House. There are a few new kinds and I fixed the other doll pages so that they are transparent and I added the background to all the pages. It's looking pretty nice. I also made a couple of new blinkies and added them to Blinkie Lover Zone Club. I am going to work on a few more things tonight.

Posted by
at 10:09 pm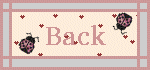 All graphics are created by me. ©Ladybug WebCreations 2002-present