May 31: Today was a rainy day. It has been raining all day. Mom and I took Shawn to work. First we went to get his check cashed. Then he got something to eat before we dropped him off work. Then mom and I went to eat. I stopped and paid the cable bill. We went to Walmart so that I could pick up a couple of things. I had to get laundry soap, tapes, and a couple other things. We also went to the towing station and had them haul my husband's truck to my mom's house. I couldn't believe it when I saw it. Both the tie-rods are broke and the front end is smashed in. It looks like he hit a tree but it was a guardrail. I don't know how he did it. If it can be fixed it's going to cost a lot of money. We are probably just going to let my brother use it for parts. We need to get a car anyway. When we got back to the house, I got the close and took them to the laundry mat. There are new washers in there that hold like 3 or 4 loads at a time. Those machines were big and it does hold 3 or 4 loads. And they came out clean. I was done in no time. I got all the clothes caught up. Lillian is sleeping. She didn't get to take a nap this afternoon so it didn't take her long to get to sleep tonight. I put her in bed when we got home because it was almost 8 o'clock then I took my shower. I am going to work on some more dolls and blinkies. I am also adding some new adoptions that I got. I got my certificate for Blink'um Buddies today too. Well I am going to work on the additions and other things.
Posted by
at 10:00 pm
May 30: This past couple of days since John's been out of school he has kept me busy. I don't get very much sleep. He wakes up so early. This morning was a little different. My younger brother and his girlfriend are going camping and they invited John to go along. Their little boy went with them, that's why they invited John. He was so excited about going. I made sure he cleaned his room before he went. He is getting pretty good with that. Only because I've been grounding him if he doesn't. I was going to do laundry today but I didn't get the money in time to do them, so I am going to wash clothes tomorrow. Today was a lazy day, but I did clean up some. Nothing really needed to be done just straightening up. I have been working on Lillian's Doll House. I am adding a whole bunch of new dolls here in the next couple of days. I am also going to be working on some new blinkies as well. I want this page to be special for her so I have a lot of different kinds of dolls. All very cute. I put my Rose Collection Dolls on the page too. I am going to be putting all of the doll adoption on there as well. Like my Ginger Dolls and other types of adoptive dolls. None of them are for adoption on my site, it's just my collection. I have the links for the original site where I got them or made them right on the page. The doll house is really starting to take shape. There are a lot of different kinds of dolls out there. Right now I am going to make a few more dolls and then I am going to bed. I am tired.
Posted by
at 11:57 pm
May 29: While my husband kept Lillian occupied and John played outside, I finished cleaning and straightening up the kitchen. Before John went outside I made him clean his room. We are going to go through his closet soon and take out most of his toys. I decided the he doesn't need all them. He outgrew most of them anyway. I sat outside with a friend of mine for a little bit before it started to rain, then we went in for a little bit. John and I took a nap while Lillian took one too. I figured since he will be getting up early and probably staying up a little later during the summer we can start taking naps a couple times a week. I just got the kids out of the bathtub and now they are in there room watching TV. My husband just asked John to wrestling so that is what they are doing right behind me. Goof balls! Well I am going to work on a couple of things before I go downstairs to watch TV with Shawn. This morning I added 4 new members to the Blinkie Lover Zone Club, for a total of 69 members so far. I also added some more dolls to Lillian's Doll House, which is a site that I have collected, made, and adopted dolls for Lillian. I will be making some more soon and maybe trying my hand at drawing some.
Posted by
at 8:26 pm
May 28: My husband doesn't have to go serve his 3 days until next Tuesday. We went to the bank and deposited the money his parents sent us for the cost of everything. Then I picked up a couple of prescriptions at the pharmacy. This was John's last day of school. He got his report card. He gets to go to the First Grade. Yesterday the teacher sent home a packet of papers and projects to do over the summer to get him ready for First Grade. We are so proud of him. All he really needs to work on is his writing. He is a little too sloppy. Other than that he learned everything he needed to. I went to bingo with my mom and I won $25. I only got half of that because I split with her. This morning I scrubbed the kitchen floor on my hands and knees. I rearranged it too. I have a few projects that I want to get started on soon. So I am going to plan those. But right now I am too tired to do any planning so I am going to bed.
Posted by
at 9:59 pm
May 26: Happy Memorial Day everyone! Hope everyone had a fun day with your families. My brothers, their girlfriends and kids, my mom, me, John, and Lillian all went over to my grandmother's for a cook out. My cousins, aunt and uncle came in for the weekend. We played games with the kids. We all had a good time. My husband stayed home because he has been working a lot this weekend. I made him a plate and took it home to him. When we got back home I let John play outside with the other kids for a while. He finally is able to go across the monkey bars by himself. He is so proud. He was so scared there for awhile and I kept telling him that I know he can do it. This weekend he finally learned how. Lillian and I sat outside for a bit to watch him play on the playground. When it was time to come in, I fixed him something to eat then he wanted to watch a movie upstairs. Lillian is tired but she is fighting sleep right now. I can hear her "talking" to John. After his movie is over he is going to go to sleep. He has two more days of school then his summer break begins. I am going to start looking for activities that he can participate in for the summer. As far as computer work goes I am trying a few new things. We will see how those go. After I check a few things I am going to go back downstairs and watch tv with Shawn.
Posted by
at 8:22 pm
May 24: This morning I took the kids to Chuck E. Cheese's. We had a great time. After that we went to my friend's grandson's birthday party. Then Lillian and I came home. John is staying with my parents for the weekend. My husband has to work a double today. He went to work around 8 o'clock this morning. We found out last night that his truck is totalled. But luckily our friend is lending us a car until we can get one of our own. We have a good support system of friends and family around us. Lillian is sleeping right now. She had a big day. I am just going to go watch some television. I just got finished cleaning the house again.
Posted by
at 8:09 pm
May 23: My husband had to go to court today. He has to pay $250 fine, $250 for class, he has to spend 3 days in jail. They are going to let him serve the time on his day off so he doesn't miss work. He loses his license for 6 months but he has driving privileges to and from work. We are going to go look at the truck to see if there is tire damage. I called and talked to the man who towed it and he said there is front end damage, but he said it's not totaled. If the tire isn't damaged my brother's said they would help. My husband was pretty depressed that last couple of days but since he talked to his father and got the court date over with he is in a better mood. He was expecting the worst I think. I talked to his father today and he will help us. I told him that we would pay it back. Other than calling around that stuff I cleaned the house and did the laundry. I am pretty tired because I was up most of last night talking things over with my husband. So I think I am going to go to bed now.
Posted by
at 10:10 pm
May 22: I went with my husband to his doctor's appointment. The doctor told him that he does have a hernia and that it would need surgery. So he set up an appointment already to see a surgeon. He has an appointment for that June 5th to go and talk with him. Tomorrow he has his court date. He will find out if he has to serve time in jail and how much he will have to pay. He talked to his father and he told us that he would help out as much as he could. He was disappointed with him but told him that this was a learning experience and he hopes he learned his lesson. A friend of ours is going to take him to the courthouse and then to work. Other than those events, nothing is really happening around here. I hope we don't have to pay a lot of money for everything. My brother is going to go look at my husband's truck to see how much damage there is. Hopefully it won't be too bad. I will post about what happened in court when I find out. I am going to go downstairs and wait for my brother to call now.
Posted by
at 8:49 pm
May 20: I have some good news and I have some bad news. The good news is my mom got to come home from the hospital today. The bad news is my husband got in a truck accident last night on the way home from his darts team banquet. He was the only one in the accident. He swerved off the road because the road was wet and because he had a couple of beers in him when he took the breathalizer test, he lost his licenses for 90 days. And he has to go to court this Friday. A friend of his bailed him out of jail. Thank God for the friend because I would have never been able to come up with the money and he would have had to spend the night in jail. The bad thing is he wasn't even drunk but since there was a trace of alcohol in his system he was charged with a D.U.I. I'm just thankful no one else was involved and that he is okay. We have no car now, unless he can get the money to get the truck fixed. We are going to ask his parents to help. Hopefully they can. When it rains it pours. I'm glad he's okay. I am in good spirits for the situation, because I am praying that things will work out. Other than those events happening the past couple of days nothing else has been going on. I just cleaned the house today to keep my mind off things. I have faith that everything will be okay in the end. It's going to be a long road though. A lot of things are going to be changing too. I am pretty sure that his insurance is going to go up now because of the D.U.I and wreck. He was just about to renew his license and plates next month too. Ironic how things happen.
Posted by
at 7:28 pm
May 19: I found out last night that my mom had a mild heart attack yesterday afternoon. She went to bingo in the afternoon and stopped by here on her way home. When she got here she told me that her chest was hurting and that her arm was starting to hurt too. I told her to have my dad take her to the hospital right away. She had to stay last night and I found out this morning that she is staying again tonight. They ran some test on her this afternoon. She just called me a little bit ago and said she hasn't heard back from the doctor yet. She said she is feeling better. I want to go see her but I can't get a babysitter. I told her that I would call her as often as I can. She really does seem like she is doing okay now. This is the second heart attack she's had. I pray to God that nothing bad happens to her anymore. I love my mother dearly and would hate to lose her. I don't know what I would do. But so far she is doing okay. They did an ultrasound on her heart so hopefully that will shed some light on it. As far as my day went after hearing that my mom was okay it went fine. John had an two-hour early dismissal from school. Lillian is being somewhat fussy but is in good spirits. In fact she is sleeping right now. I just got finished reading John his story. He played squirt guns with the other kids and got soaked from his head to his toes. He had a good time and I think it wore him out. He fell asleep in the middle of the story. I am still working on some premades. I haven't put them up yet. But I will when I get them finished.
Posted by
at 10:28 pm
May 18: Lillian is getting some more teeth in and these ones are causing her a lot of discomfort. So she is being very fussy today. She had a rough night last night. I just put some teething medicine on her gums. Hopefully that will relieve the pain a little. When John came home from my mom's we went to the store so that I could pick up some milk. I also got some chocolate milk, cranberry juice, fudge bars, and some Incredible Hulk chocolate syrup. Actually it's green, but it's suppose to taste just like chocolate. John said he just had to have it. We we got back home we took a little nap because they were both tired. I took a nap with them. We slept for about an hour and a half. Then John went outside and played for a little bit. Shawn came home from work for awhile but then had to go back because he is starting to count inventory. That is one of his new responsibilities. I won't get to see very much of him pretty soon, because he will be working a lot. The money will be good but I won't get to see him as often. I am calling a doctor to set up an appointment for Shawn soon because I think he might have a hernia. Hopefully it won't be but I have a feeling it is. Well Lillian is being really fussy so I need to get her calmed down. I rocked her in the rocking chair for a little bit, she finally fell asleep. I read John a story and he is asleep now. This morning I made some more exclusive name blinkies. I am going to work on some premade adoptables now.
Posted by
at 9:12 pm
May 17: John, Lillian and my day started out early this morning. We went over my grandmother's to see my aunt, cousin and her kids who were in town for a couple of days. I haven't seen her in ages. Her daughter is already 8 years old. I only got to see her one other time and that was when she was just a baby. They live in Pennsylvania. After we visited for awhile I had to go over to Walmart to get some money orders for some bills I need to pay. Then I picked up a few things that I need to send to someone. After that we headed to my mom's house. We went to a park to feed the ducks and let John play on the playground for a little bit. Lillian took a little nap while we waited for him. Then we went to Kentucky Fried Chicken to eat dinner. There was also a Taco Bell in with KFC so I ate from that menu. Lillian had mashed potatoes, pudding and pickles. She just loves pickles. I gave her half a spear pickle and she just loved it. Didn't make a face at all. It was really cute to see what she was doing. After we all ate we went back home. Then mom, Lillian and I went back over my grandmother's to visit them for a little bit more. Finally we got to come home. Lillian is being very fussy tonight. I gave her a bath in Lavender and Chamomile bath. Hopefully that will calm her down some. I probably need to put some teething medicine on her gums. That might be what is wrong with her. After I do that I am going to work on some graphics. I have some more ideas to work on. Then I am going to bed myself because I am tired. My husband had to close tonight so he won't be home until late.
Posted by
at 8:41 pm
May 16: Today was not going to be a lazy day for me. I put John on the bus. John had a field trip to go to so he was pretty excited this morning. Shawn had to work day shift today so he left around 8 o'clock. When I got back from the bus stop I started cleaning. I vacuumed the living room, scrubbed the kitchen floor, washed the dishes, vacuumed the upstairs, changed the bed sheets and pillow cases, and put away the rest of the clothes from the washing the other day. I also picked up all of John's toys that was down stairs and took them back up to his room. When he got home from school he went outside. I took Lillian out because it was a really beautiful day. I went down and talked to a friend of mine for a little bit. When Shawn came home he gave me the money from his paycheck. I am going to mail out the bills on Monday. We order pizza for dinner. I had John come in to eat and he went back outside for awhile after he was done. Lillian didn't get a chance to take a nap so she slept a little while we were eating. I woke her up when John came in to get his bath. I put her in the tub with him. After their baths I took my shower, then I went in and watched Dinosaur with John. Shawn was on the computer most of the night so I asked him to give me a few minutes so I could update my journal. I am not going to stay up too late tonight because I am pretty tired. I need to get back into my walking tapes. I have just had a lot of pain in my back lately. I think that if I start exercising again it will help. It seemed like it helped before so that is what I'm going to do. I also need to change my eating habits too. I don't really eat a lot of junk food so that won't really be a problem. I am going to make the changes and hopefully that will help make a bigger difference. Well I am going to finish up what I am doing then I am going to bed.
Posted by
at 10:17 pm
May 15: It was a rainy day, but didn't make me feel dreary like it did the other day. My husband had the day off. After I put John on the bus I went on the computer and worked on some graphics and updates. When he woke up we went to the store so that I could get some more baby food for Lillian. I also got Shawn some beer, a pack of wire scrubbers, and two containers of Pringles for me and him. When we got back home we just watched TV. I was being a little lazy today as far as housework goes. I did, however, plant my seeds like I wanted to. The sun was out for a little bit before it started to rain. I planted the Lavender, St. John's Wort and a few Chamomile in the box. Then I went outside and racked up the garden some, cut the tulip, and planted the Daisy seeds and the rest of the Chamomile in the garden. Then I spread the rest of the potting soil out. I didn't have to water them because this evening it rained enough for a few days of watering. In fact it was thundering and lightning the rest of the evening. Shawn watched kids while my mom took me to bingo with her. This time we played for money, but I didn't win anything this time. My mom won $34 though, she had to split $100 with two other people. When I got make home I took a shower, then came on the computer a little bit after Shawn was done. Now I am going to bed.
Posted by
at 11:56 pm
May 14: Shawn had to work again today. He was supposed to have it off but he picked up the shift from someone else. Yesterday he had 45 hours. He didn't come home yet because he is with some buddies of his. I wonder how many hours he got. Enough about him. My mom, Lilly and I went to see John's Kindergarten music program. All of the classes were in it. John saw us and got nervous. He didn't want to sing at first but then he started to. I took some pictures of him. After the program we were allowed to take him home. We went home and took a nap. Around 5 o'clock mom came and got us. She wanted to go to the store and wanted some company. We went to McDonald's that had a big play area so that John could play awhile. He made some new friends. He is the most friendliest boy I know. After we ate we went to the shoe store so that we could get a pair of shoes that will fit John's new foot supports. The ones we got him fit much better and he can put them on easier. After that we went to Walmart. I got some baby wipes, dish soap, a new binkie for Lilly, a Care Bears bowl, cup and spoon set for Lilly. I also got some herbs, potting soil and a rectangle size pot to put them in. I got Chamomile, Basil, Lavender, and St. John's Wort. I seen some packets of Daisies to that I picked out. I got African Daisy, Black-Eyed Susan Daisy, and Shasta Daisy. I am going to work on those tomorrow while John is in school. Then we came home. Both the kids are asleep. I decided to go ahead and make the graphics. I made some new name blinkies for the exclusive collection. There are now 6 new ones of 2 different kinds. I will be making some more of each. I also have some more ideas for some web sets as well.
Posted by
at 10:07 pm
May 13: I can't believe it but Lillian is 11 months old today. Time flies by so fast. I cleaned up a little bit before I went and did laundry up my mom's house. That's where I was most of the morning and early afternoon. I wasn't finished with the clothes yet but I had to come down home to get John off the bus. My mom was nice enough to finish them up for me. I let John play outside for awhile. When my husband came home he said that he already has 45 hours this week. He has one more day of work for this pay period. He is going to have lots of overtime. When he gets paid for this week's work it's going to help out a lot. We could really use the extra money. I asked him if it bothers him working so much, he told me no he loves getting all this overtime. This is the first time he has ever gotten this much. John has his school program tomorrow afternoon. Shawn won't be able to go but my mom and I are going to go watch it. I made some exclusive name blinkies this morning and I finished them up this afternoon. I have some more that I am going to finish but I probably won't get to those until tomorrow. I think these are really cute and well worth the money. They are only $2.00 a piece, which is not bad. They are only available to members so if you would like to see them, join the Blinkie Lover Zone Club (end shameless plug...lol). Anyway I do think they are cute and the other ones I'm making are even cuter.
Posted by
at 9:51 pm
May 12: My husband had to work day shift again today, but he got cut early. He was home by noon. I cleaned the house. I did the dishes, vacuumed the living room, made the beds, and straightened up everything. Shawn wanted me to shave his head again. So I did that before he took his shower. This morning before I started cleaning I updated a few things on my sites. I made some new graphics. I really think these are great. I want to make some more to go along with it. But I think this is good enough to sell. I'll see how it goes when I put it up for purchase. I'm excited about this though. I went to Wendy's to play bingo with my mom tonight. Shawn was home to watch the kids this time so he let me go without them. When I got home I gave the kids their baths. John and Lillian are both in their room watching a movie. Shawn is down stairs watching TV. I am downloading some songs for him right now. I want to work on some more graphics later. I have over 60 members to the Blinkie Lover Zone Club now.
Posted by
at 8:40 pm
May 11: HAPPY MOTHER'S DAY! Hope all the mothers, grandmothers, sisters, aunts, etc. are having a great Mother's Day. I didn't get to go anywhere today because my husband had to work a double. He said that Mother's Day is pretty busy at his restaurant. John did bring me home something from McDonald's and a very cute card from both him and Lillian. I am going to go up my mom's later and spend a little bit of time with her. John is still up there. It's just Lilly and I at home. I just woke up from a nap. Lillian is still sleeping. I figured I would take a nap with her. I made some new blinkies and added them to the Blinkie Lover Zone Club. I also separated the blinkies on two pages. There are a lot of blinkies so I figured it would save loading time if I did that. Hopefully it will work. I also added a couple of new members, which makes our club total of 58. I am surprised it has become this popular. Well I better get ready to go up my mom's, my brother and his girlfriend are coming out too. Hope everyone is having a good day.
Posted by
at 3:30 pm
May 10: Today is kind of a boring day. It's been raining outside most of the day. John went up to his grandparent's for the night. My husband didn't have to open at least. He went to work around 2 o'clock and he has to close. He does work a double tomorrow. I thought about maybe going in to his work and eating lunch for Mother's Day. I am feeling really worn out today for some reason. It's probably because I am anemic again. I was going to make some more blinkies last night but my PSP was messing up. I don't really feel like doing any of that right now. What I am going to do is take a shower and go watch some TV. Then I am going to bed early. I got a couple more adoptions in my email that I need to add but I will do that tomorrow. Today is just a dreary day. When it's dreary outside I always seem to feel the same. Hopefully I will get out of this slump soon.
Posted by
at 8:52 pm
May 9: Today started out not very eventful. I just cleaned house while Lillian took her afternoon nap. When it was time for John to come home from school, Lilly and I went up to the bus stop to wait for him. When he got home he showed me what he made for me. It was a laminated picture, it had a poem and his hand prints on it. His class had made them for Mother's Day. It was so sweet. My mom had come down to bring his book bag and some milk. She brought my Mother's Day present early. It is a light house votive candle holder. It has ladybugs on it. She also got me some Lavender votive candles to go with it. I had a pretty lucky day. I got presents from two of my most favorite people in my life. And I also got one from Lillian. She was throwing up here hands and was saying "All Gone" which is her first double word sentence. We have been saying that to her lately and she just picked up on it. She also finally got two more teeth coming in. Her other front one and the one beside that. I bet my husband is going to be really tired when he gets home. He has been working since 9 this morning. I forget if he has to open or close tomorrow. It was raining earlier today so the playground out back had a couple of mud puddles. John decided he wanted to play in them. Since it's the start of the weekend I thought why not and let him play. The water was really dirty so he was really dirty. When I got him a bath there was a ring around the tub. It wasn't too bad though. He had fun that's what counts. After his bath I made us some popcorn. We watched some cartoons downstairs. He wanted to come upstairs and watch Fantasia 2000. Lillian is sleeping or at least I think she is. I don't hear her jibber jabbering like she usually does. She is laying in her crib. Well I am going to make some more blinkies I think.
Posted by
at 9:33 pm
May 8: Today was a pretty busy day for us. My husband had to work day shift. In fact he is working all days this week. He was close to overtime yesterday, so when he went to work he was getting overtime just a couple of hours in. He ended up getting about 3 1/2 hours overtime this week. Tomorrow he has works 9 am to 12 midnight. My mom and I went to get John from school to take him to his appointment. We stopped at PayLess and got him a new pair of shoes. Then we went to get the inserts for his feet. We had to get a size bigger so that they would fit. He seems to be walking good with them. At first he only has to wear the shoes for an hour then we gradually keep them on him. When we back home we just went up mom's. I walked down and got Shawn because he was home from work. We went back up mom's and at dinner up there. My older brother brought his new girlfriend and her twin daughters with her. My younger brother also brought his girlfriend. We all ate dinner and just talked a bit. Everyone then came down to our place and let the kids play on the playground. When they all left I had John get his bath. Lillian was being cranky because she was tired so I put her to bed. I just finished reading John his story so he is asleep. I did my homework for the Mother's Day assignment. I also added my favorite Weather Pixie screen shots to my homework page. I still have to get an herb for the science project. I'm just updating some little things on this site.
Posted by
at 9:52 pm
May 7: Today was a dreary day outside. It's been raining off and on all day. Lillian and I went up my mom's to wash a couple loads of laundry. She went to her doctor's appointment before we got there. We were still up there when she got home. After the clothes were done I still had a little while before John got home. When we did go home, Shawn pulled in just as I was putting the clothes away. Then I walked up to the bus stop to get John. It wasn't raining there for awhile so I let John play outside for a bit. I fixed dinner then we ate. I walked down to talk to my friend because she had called while I was up my mom's. We sat outside until just a little bit ago when it started to sprinkle. I didn't want Lillian to get wet so I took her home. I got John to come in and he's taking his bath right now. Lillian didn't really have a very long nap today so I think she is fast asleep already. She has been lying in her crib. I might go ahead and make those other blinkies here in a few minutes, but I will be going down stairs to watch some TV with my husband her later.
Posted by
at 7:15 pm
May 6: Today was a beautiful day outside. It started out dreary and cloudy but as the darn wore on the clouds disappeared and it was sunny for the afternoon. When John and Shawn got home, Shawn took a shower while I packed up for our picnic. When he was finished we went to the park. We ate our picnic dinner, then John and Shawn threw the ball around. Then we went on a nature walk. We chose the 2 mile loop. It went clear to the lake, when we got to the loop part it overlooked the lake. It was a beautiful site. We were all tired by the time we got to the end. Me especially because I had just walked the 2 mile tape at home, so I ended up walking 4 miles today. We all had a good time just spending time with eachother. I told my husband we should do this more often with the kids, he agreed. We also agreed that we wouldn't go on that same path again because of all the hills. But it was fun anyway. When we got home I gave the kids their baths. Then I got mine. Lillian is already asleep. John is eating his snack and watching a movie. Well I have some more blinkie ideas that I am going to make so that is what I'm going to do now. I decided not to make them tonight, but I will make some more soon.
Posted by
at 8:19 pm
May 5: After I got John on the bus I decided to make some more blinkies. It's been awhile since I updated the Blinkie Lover Zone Club. I made 10 this morning and 6 this afternoon. I made one that is was inspired by my husband. He is always telling me, "This isn't a beer gut, It's a fuel tank for a love machine." There are several funny ones and some ones with really nice sayings on them. We went grocery shopping today. The store we went to was having a big sale so we got lots of things we needed. We also went and paid our truck insurance. My husband ended having to work tomorrow instead of having it off. If it's nice in the afternoon when John gets home we are going to have a picnic at the park. If not tomorrow then Wednesday or Thursday. I told my husband that I would go watch TV with him so that's where I am headed here in a few minutes. I have some more ideas for blinkies but I am not doing those till later. Oh yeah. Happy Cinco De Mayo!
Posted by
at 9:14 pm
May 4: Before John got home I cleaned the kitchen floor again. There were still some spots on it that I could see. So far it looks like I got all of them. It's mostly wax spots that I can't get cleaned. I need to get some different cleaner. My husband and I are going to the store tomorrow. I might pick something up then. Until then it looks pretty good finally. When John got home we walked back up to my friends daughter's place. She was getting rid of the rest of the yard sale clothes. She told me that I could go up and pick out what ever I wanted. So we walked up. I got some more books for the kids and I found some really cute clothes for Lillian. It looked like it was going to rain so we walked back home. John wanted to go to the park again but I didn't want to get caught in the rain. When we got back home he played outside for a little bit. Then Lilly started to get cranky so we all laid down for a nap. I got back up around 4 o'clock so that I could make dinner for Shawn and John. When Shawn got home I had it ready for them to eat. He watched kids so that I could go to dirty bingo with mom. I ended up with three prizes at the end. Well a couple of them had more than one thing in the bag. One had a rug with Daisies on it, (how lucky is that), a plastic bag dispenser, and some spice containers. Another one had a ceramic dog and a glass unicorn. My favorite prize was a door hanging of a patriotic angel. It is very pretty. In fact, I hung it up as soon as I got home. I decided to host the bingo for next month on the 8th. The day before my birthday. This week is Right To Read week at John's school. I have to find a hat for John to wear to school tomorrow that has a place that he went to or would like to visit. I'm trying to think if he has something like that. I'm not sure. I'll help him look for something in the morning. Tomorrow is also his snack day so I made some cookies. Well I am tired so I am going to call it a night.
Posted by
at 11:29 pm
May 3: I didn't get a chance to post in my journal last night because my husband decided he wanted the computer all night. So I just went to bed early. After I put John to bed. Lillian was already asleep way before that. She is still not feeling well. She just got up from her nap. We are going to walk up my mom's. John was going to stay home this weekend but my dad wanted him to come up. This afternoon I took John and Lilly to the park. I wanted to walk up to the store to get some milk, which is not too far from the park. So we went to the park first then on the way home I got the milk. A friend of mine was helping her daughter with her yard sale was sitting outside just before we got to the park so we stopped by. I got the kids some books and found one of those baby bug. It was a Ladybug so I just had to get it. It's so cute. When we got back home I put Lillian down for her nap and John played outside. I am trying to get the wax off my kitchen floor. It's all blotchy. I have tried to clean it twice already. I am going to try Oxy Clean. I'm going to try it before I go up to my mom's. Lillian is up so I am going to get her ready to go.
Posted by
at 5:09 pm
May 1: Happy Labor Day everyone. Wow it was a beautiful Spring day out today. I think I may have gotten a little sunburn on my face. Lilly got a little bit on her cheeks. I think she is going to be like me. I get burnt easily. I don't tan though which is the bad thing. I try to stay covered as much as I can throughout the summer. My husband had to work day again and then he went back over his friend's house to help him build his deck. I told him last night that I would like for him to spend a little bit more of his free time with us. He told me that he would this weekend. John will be staying home this weekend so we are going to the park for a picnic. There is a really nice park in our town that has a big playground and a picnic area. There is a pond that has a lot of ducks. We are going to take some bread and feed them when we go up. Lilly and I walked up to my mom's to spend a little bit of time with her. My dad called and said he would be working over. She had to go down to where he works to get his paycheck. I wanted to go with her so we just stopped by the school and picked up John. We stopped at SubWay to get him a sandwich so she could take it to him. After she got his check. We stopped by the bank to cash it then we went to the pet store. She bought a container, bowl, food and dirt for John's turtle. I told her I would give her the money back for it. After that we stopped by Burger King and got something to eat and let John play in the playground there. Taco Bell was right beside it and I was wanting Mexican instead of burgers, so I just walked down there and got my dinner. We ate that and came home. I put Mushu in his new home and we went outside to sit. Lillian was a bit cranky today because she teething. She had a small fever this morning. She slept a few minutes in the car. So when I brought both of them in, I gave Lillian and John their baths. When I took her out, dried her off, put a diaper on her and gave her a bottle she was out in a matter of minutes. John just fell asleep watching one of his tapes. I am starting to adopt the Rose Collection Dolls from Me Me Ann's. You can see my collection here. I have been getting lots of request to join my Blinkie Lover Zone Club. We now have about 50 members. I will be making more blinkies soon. I finally got a chance to visit some of my blog friends today.
Posted by
at 10:34 pm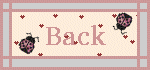 All graphics are created by me. ©Ladybug WebCreations 2002-present