January 31, 2003: John had school today but he had a two-hour early dismissal which was already planned. I did the dishes this morning and did basic cleaning. My husband worked day shift. I worked on my purchaseware site a little this morning and some more this evening. Let's just say I've gotten some good reviews so far from some other graphics artists so I can safetly say that I think you'll like what you see. Today wasn't very eventful. Well wait there is one thing. My husband came home this afternoon and filed his taxes. We are getting back more than we thought. He went to file them at H&R Block this evening. He called me and told me that we were getting an advance but when he went outside, somehow he had lost the check. He doesn't know where it went. Luckily they were able to freeze that check and they are going to issue us another one. I didn't know what to think. I look forward to doing a little shopping when we do get the rest of it...LOL. I told him that I wanted to get a drawing pad so that I can draw my own graphics. I can't wait. Well I am going to take a shower and let my husband go on the computer for awhile.
Posted by
at 7:25 pm
January 30, 2003: John had school today finally. I made a couple of new graphics this morning, I added them to the WebCreations page. They are made with Daisies that I made myself. I also made a computer which I am going to use to make some blog sets. I have been thinking about creating some as I am getting better at making graphics with just my mouse. It takes a lot of hard work and I feel that they are worthy of being purchaseware, so I will be making a site just for that. I am really confident that you will like my graphics once I get some sets made. I will have reasonable prices and lots to choose from. In fact, I will be working on some tonight but I'm not sure just when it will be available. I will announce again when I am getting close to the opening of the site. Other than computer things. I took my husband's work clothes up my mother to wash while we went to town. She watched Lillian while we were gone. I paid my mother's phone bill, then we stopped to fill up the tank. Then we went to the store where I got some Coke for Shawn. I gave up carbonated drinks completely. Right now I am drinking water. But I have been drinking flavored water too. I also got some things to make Ultimate Nachos. Which is what I made for dinner. They turned out really good. Last night my stomach was hurting and I was up most of the night. I think I only got about 4 hours sleep. Which is better than nothing I guess. Today I am feeling better except my stomach is still a little queazy. Well my husband just informed me that he wants me to cut his hair so he can take a shower, he has to open tomorrow. I am going to do that and I will be making some of those graphics I talked about. Until tomorrow...
Posted by
at 6:35 pm
January 29, 2003: School was cancelled again today. Since it wasn't as cold as it's been I let John go outside to play with the other kids this morning. It was in the low 30's. He did have red cheeks when he came in though. I had him stay in because I had to get him ready to go to his appointment with Easter Seals. My mom and I took him because she made the appointment with them. It turns out that John's hips are out of alignment slightly, his knees turn out slightly and he has weak muscles which has been making him trip himself quite often. He has been very clumsy ever since he started to walk, which means he has had this problem for around 6 years. Finally someone did a full exam of him and not just tell us that he'll grow out of it. What they are going to do is give him an insole that will be put in his shoe that will make his foot turn the right way. After the appointment I went to the store and got some milk. Then we went home. My husband watched Lillian while I was away. I didn't want to take her out in the cold. My mom took me to Bingo with her tonight too. Actually I paid for my cards. I won $50. That was $35 dollers more that what I had. My husband watched the kids so that I could go with her. It's been a long time since I got to go somewhere by myself because usually when I do go somewhere I have the kids with me. Sure felt good. I also got some good news this morning. I have been accepted into a couple of groups that I've been wanting to join. At first they wouldn't let me join because of the graphics thing a while back. But I explained that and they believed me. I was telling the truth that I didn't steal but I do know now what they we're talking about. I had made some graphics that were the same as another person because I was looking at hers while making my own, instead of making them out of my own imagination. I didn't know I was doing something wrong. But even though it's not stealing their graphics, I still was using her inspiration for my own. I sincerly was sorry about that so I made my own without looking at someone else's. That is the best thing to do. My husband and I also found out that there is a good possibility that we will be getting a pretty hefty income tax return. I hope so because I would like to get a drawing pad so that I can draw my graphics and maybe they will be good enough to sell. I can draw a lot better when I'm using a pencil instead of a mouse. My hand isn't steady enough to do that. So I can't wait to try it out. We are also going to save some for the kids' savings account and put some in ours. I hope we do because it will help out a lot. Well I think I'm going to do a little blog hopping before I turn in.
Posted by
at 11:00 pm
January 28, 2003: John finally got to go to school without any delays or cancellations. The temperature today is a lot better than it has been. Right now it's 27°, which will probably go down tonight. But still that's better than being in the single digits. I only had to do basic cleaning today. Lilly and I just watched some TV until John came home. My husband worked day and just got home a little bit ago. He is playing Madden Football on the Playstation right now. John is watching The Animated Adventures of the Neverending Story in his room. Lilly is in her playpen trying to take a nap. I haven't done much computer stuff here lately and probably won't get to for a while. I might make some blinkies in the next few days and I am thinking up some more graphic ideas for linkware. So far no one has wanted any. I assure you all that they are all mouse-made by me. It took me a long time to make those. They are there if you want them. I will change it to where you can just click on it and it will take you to a page to copy it. It will be a lot easier I think instead of having to email for them. As with any graphic site there is no direct linking alowed or I will put it back the way it was. Well I'll go ahead and do that now. I will be making dinner here in a few minutes as well I just wanted to post while I had the chance.
Posted by
at 5:34 pm
January 27, 2003: Since yesterday was my lazy day, today was my cleaning day. John's school was cancelled because of all the snow we got last night and it was really cold. In fact, it's cold right now. The temperature outside is 11°. I had John stay inside because it was below 0 this morning. So I had John help me with the housework. He seemed to enjoy it. Though he doesn't like to clean his room. Go figure? I washed the dishes and let John rinse and dry them. Then I let him help me vacuum the living room. After we did the cleaning. We watched movies, played games and played with his laptop that he got for Christmas. He is actually teaching me things on it. Right now he is watching The Rescuerers in his room, he just took a bath. Lillian is taking a nap in her playpen. I added the blinkies I already had made. I will be making some more tonight because I have some ideas for some. I have also been help a friend of mine with her page. I helped her with the HTML part of it. Her site is called The Life of a Princess", it's a very nice site. She is also listed in my reads. Well I am going to take a shower before Lillian wakes up and before I start on the new blinkies. I will most likely add them tonight when I get them finished.
Posted by
at 7:52 pm
January 26, 2003: Today was a pretty lazy day. I didn't do much housework, just straightened up some. I am going to vaccum the living room and do the dishes tomorrow. That's basically all I have to do. My husband worked day shift. He was going to a friends out to watch the Super Bowl but he decided to come home. I'm glad he did because it started snowing this morning and it didn't stop until just a little bit ago. So him, the kids and I went to our friends house who is not to far from us and we watched it there with them. We ordered pizza and watched the game. My friend's grandkids were there so John had someone to play with. The Super Bowl was a great game. We were cheering for the Tampa Bay Buccaneers. The Oakland Raiders were the other team. The final score was 41-21 the Buccaneers won. There is already a two hour delay for school tomorrow. I wouldn't be surprised if the end up cancelling. We already have about 2 or 3 feet of snow outside, and it's going to get colder. Right now it's 10°. I am heading to bed, I'm tired.
Posted by
at 12:03 am
January 25, 2003: Today was a pretty good day. I sent out the bills this morning. I cleaned up the house. Johnny cleaned up his room. My mom and dad couldn't take John this weekend because my dad had to work day and the work midnight tonight. He said he wanted to get John sometime tomorrow and spend a little bit of time with him then. So John, Lillian and I watched The Neverending Story 1, 2 , and 3 after my husband went to work this afternoon. A friend of mine that I haven't seen in ages came over with her son. We had dinner together and ours sons played while we watched movies. John just got his bath and Lillian fell asleep. Here is something funny that I noticed about Lillian, she seems to always fall asleep when she has something over her eyes. She was fussy there for a few minutes then I didn't hear anything out of her. I go to look at her and she has the blanket over eyes and she fell asleep that way. It is very cute when she does that. I am starting to feel better too. I'm not as achy as I have been. My neck is still sore but not as bad. I am probably going to go to bed early tonight.
Posted by
9:23 pm
January 24, 2003: I'm making an early entry today because I probably won't get a chance to later. They finally had school but they we're on a two hour delay. I'm glad they did have school because John is getting his report card today. I hope he did as well as he did last nine weeks. I was working with him on counting and writing his A B C's and numbers. He counted to 100 and read a small book. I was so proud of him. I made a couple of blinkies last night but I haven't uploaded them yet. I am going to make a couple more before I do that. I also adopted a few more too. I just got done doing the dishes and straighting up the rest of the house. My husband is working day shift so when he gets home we are going to go get his truck serviced then we are going to go to the store to pick up some groceries. I talk to a loan officer today and we are getting my bills caught up finally. I am glad too because we we're having some problems there as of late. Nothing major but was putting us behind. That's all taken care of though. A sigh of relief has come over me. I think I am losing some sleep because my back has been hurting me at night here lately. I feel stiff and achy. I think I am going to take a nap while Lillian is taking her's. If I get a chance I will do some blog hopping tonight but for now I am going to lay down, this will be the first time in a long time that I got to take a nap during the day so I better take advantage of it.
Posted by
at 12:51 pm
My mom came down to watch the kids while my husband and I went to get his truck serviced. That was around 5 o'clock. I was hoping we would be able to make it home by 8 so that my mom could watch her movie on Lifetime Channel but we could because the wait time for the truck service was 2 hours. As soon as we found that out I called her to let her know, she said it was alright because it would come on again. While the truck was waiting to be serviced my husband and I walked over to a small chinease restaurant to eat. We sat, ate and talked for about an hour. Then we walked back over to Walmart. I did some shopping. I had to get shampoo for me and John. I picked up some baby wash for Lillian. Toothpaste and chocolate chip cookies for John. Paper towels, Pringles, bottled water and Valentine cards w/ lollipops. I also picked up a phone card for out cell phone. When we got home my mom was tired so Shawn took her back up home. She doesn't live too far away from us. I gave her some money for watching the kids. I also paid some bills while we were out too. We were pretty busy just for that little bit we were gone. John did get his report card, he got all good marks. He needs to work on following directions and completing his work. Other than that he is doing great. I just put John to bed and Lillian is sleeping too. I am about to put her in her crib for the night. When I load the phone card, I got a pleasant surprise. There was a promotional offer going on so I got an extra 30 units. I have a TracFone. It's great. If anyone is interested Email Me and I will put your email address so that you and I both can get extra minutes if you sign up using the email that is sent to you. The best thing about TracFone is that you can buy minutes at Walmart. You can use the minutes for local and long distance, it's only 1 unit per 1 minute, and roaming is only 2 units per 1 minute. It only cost me about $80 for the phone. You get a free 10 minute card which you can get and additional 20 minutes just for signing up online. Okay enough with the infomerical here...lol. If you are interested just email me and I'll add you to the list then you will get an email about it. It's well worth the money. I think I am heading to bed now.
Posted by
at 10:49 pm
January 23, 2003: School was cancelled again today because it's been so cold here in Ohio. As of right now they are on a two hour delay tomorrow morning. They are going to have to make up a couple of days because they've already missed the five that they are aloted. John wanted to play outside this morning when he found out that he didn't have to go to school, but when I opened the door a cold blast came in and he looked at me and said "Nahhh, I'll stay in." I laughed at him. The temperature was 3° F this morning. Right now it is 10° F. I started a diet today. I am cutting down on soda pop (Pepsi and Mountain Dew) to one can a day. That is a big drop from about 6 or 7 cans a day. I have been doing that for a couple of days now. I'm actually starting to feel a little better each day. I started the walking exercises today too. I don't have the tape or anything. So what I did was walk along with the Wizard of Oz as we we're watching it. I even got John to walk along with me. Lillian was jumping around in her walker getting a kick out of us. I "walked" for 20 minutes, which I believe is about a mile. I am going to do that everyday. After I exercised a bit I had the energy to start some cleaning. I cleaned the stove and picked up toys. I put away the rest of our clothes I washed the other day and cleaned up some other things. My husband came home early. I made dinner around 4 o'clock. I prepared some hamburger in a skillet and put taco seasoning in it. I used my Sandwich Maker to make some Taco bread. Then I heated some salsa and cheese, and we dip them in that. It turned out pretty good. John even liked them. He has been a picky eater lately. My husband gave me a little bit on the computer, he went to watch a movie. John is watching Barney in his room and playing with his toys. Lillian is taking a cat nap in her play pen. I need to put some lotion on my hands because they are dry. Everytime I get out of the shower my hands and face are dry. I use Noxema on my face and Bath & Body Works lotion on my hands. As far as computer things go, I fixed a few things on the Blinkie Lover Zone page. I had a few more request for blinkies. I am going to do some blog hopping now.
Posted by
at 7:50 pm
January 22, 2003: Today school was on a two hour delay. There wasn't really too much more snow then there has been but it is really cold out. Right now it's 12° F outside. It's been getting colder as the nights go on. John hasn't played outside too much here lately. I didn't have any appointments today, so I just stayed home and relaxed. My husband and I ate lunch together then he had to go to work. When John came home we played a few games of Candyland. Then we ate Corndogs and watched a couple of movies. Right now he is in his room watching movies until bedtime, he just took his bath. Lillian is laying in her playpen being a little fussy. I just got done playing peek-a-boo with her and making her laugh. She is so cute when she laughs. It's like an epidemic, once she starts laughing we all start laughing. John, Lillian and I just spent 15 minutes just giggling and playing. I went to bed early like I said I was last night. Because of that I got a pretty good night sleep. I will probably be doing that again tonight. I'm not as tired as I was last night but I could use a few extra Z's. I made 6 new blinkies and added them already. I am thinking about remodeling the Blinkie Lover Zone a little this weekend. Probably just going to move around some of my blinkies. I added some more adopted blinkies too. Well I am going to do a little blog hopping then I am heading to bed as soon as Lillian goes to sleep for the night.
Postd by
at 7:35 pm
January 21, 2003: Today school was cancelled because we got a bunch of snow last night and early this morning. The roads were pretty bad out this morning but got better throughout the day. John and Lillian stayed with my mom while I went to my doctor's appointment. This time I had to go to my gynocologist. She was late because she couldn't get out of her driveway. So I waited there for about an hour. The nurse was going to cancel mine and I told her that I would wait because I wanted to get it done. So she wait for the other nurses to show up then she went and got her because she has four-wheel-drive. At the last pap test I had there was some abnormalities that showed up. It came back that I have Mild Dysplasia. She told me that most of the time it doesn't last and it will go back to normal after the procedure is done. I had that procedure today. It was a little uncomfortable but not really painful. After that I had to go and get blood drawn for something else. When I finally got finished with running around I got clothes together and just went up my mom's and did them. I didn't have that many to do, I just had a few loads, but I got everyone's done. My mom made some Stew but just throwing some vegetables and venison together. It was outstanding. I loved it. So since I didn't get a chance to get anything out to unthaw I just took some Stew home for my husband. He loved it. He had just gotten home from work when we finally went home. So I've been running all day and I am tired. As soon as John goes to be I am probably going to go to bed too.
Posted by
at 7:50 pm
January 20, 2003: First I want to announce that the Blinkie Lover Zone has a new home. Just click the name to see. I figured it was about time it had it's own site because it just keep getting bigger and bigger. I will keep putting updates on my blog too. Now on to my day. John was off from school because of Martin Luther King day. I had a doctor's appointment this afternoon. I got a check up and a new prescription for Prilosec because I have a mild case of Acid Reflux Diease. I also had a chiropractor appointment after that. Then I went to the store and got some milk and a few other things. Tomorrow I go to another appointment, but luckily John has school or at least I hope so. It is snowing again. I have to get some blood work done in the morning so I couldn't eat anything after 7 pm tonight. After that long day I am beat. Especially since I just finished file-transferring everything that has to do with blinkies over to the new site. It is so much easier when you have a file-transfer program. I love it. It would have taken me forever it I didn't have it. My husband downloaded a free version and has been using it. This was the first time I used it. It's really easy to do. I will get the link for the free download and I will post it later. Until then I am going to go to sleep. My appointment is at 9 am so I need to get some sleep.
Posted by
at 10:47 pm
January 19, 2003: I didn't get a chance to post last night, so I'm going to share today and yesterday with you now. My parents took John to Chuck E. Cheese yesterday morning. They came and got Lillian around 2 o'clock. Shawn and I finished watching a show we started before we got ready to go. We left to go to the mall around 4:30. We went to go see "Just Married". I really enjoyed that movie. It has the goofy guy on "That 70's Show" and the girl that was in "Clueless". It was an excellant movie. Shawn even liked it too. I don't want to spoil it for anyone, so I won't say anything about it. All I will say is that if you get a chance go see it. You'll be glad you did. We got popcorn and soda before the movie. After the movie was over we went to eat Chinease at a restaurant called Ameriasian. They have excellant food there. We had a really nice time. We got home late and were exhausted. It was finally our turn to get a good night sleep without having to be awaken by kids. Today my mom brought Lillian home around 12 noon. My younger brother and his girlfriend took John sled riding on a big hill that they knew of. I think they have as much fun as he does. They brought John home around 2 o'clock. Shawn had to leave for work around 2 so he just made it home in enough time to give him a hug. He hadn't seen his dad in two days. After Shawn left I vaccumed the upstairs and downstairs, I let John help this time. I gave him 2 points for helping me out. Then I did the dishes while John was watching a movie. Right now he is taking a bath and Lillian is asleep. I might work on some graphics here later but I wanted to get this posted so that you all would know that my husband and I had a wonderful date last night. Bye for now.
Posted by
at 6:08 pm
January 17, 2003: Today I just straightened up some. Picked up toys here and there. Did the dishes, stuff like that. My biggest job was cleaning up John's room. It was as bad as it was before, but it was a mess. I am trying a new thing with him to see if this works. I am giving him reward points. If he keeps his room clean, picks up his toys after he is finished playing and eats all his dinner, he gets 2 points for each thing he does. If he doesn't do something then he gets 1 point taken away from his total. On the same day that he looses the point he won't get to do an activity that he likes doing, such as watching a movie in his room before he goes to bed. At the end of the week, if he has 10 or more points total then he gets to do something that weekend. He can either go to the grandparents for the weekend, or some other reward. If not then he doesn't get to do anything and will be grounded for the weekend. I won't be able to start this until Sunday, but I think it might just work. Before I was saying if you do good all week then you get to do something, but I think a daily thing will be better and might get better results from him. Now to our evening. My mom let John stay tonight so that my husband and I could go over to our friends house. We took the baby. Another one of our friends that works with my husband came over to our other friends house. We are all mutual friends. They we're my husbands friends first, he introduced us and they liked me so much they wanted to start hanging out with me too once and awhile. Anyways, we went over. We ordered pizza and the guys drank some beers. I don't drink alcohol so I had a Pepsi. The three guys finished up their game of Trival Pursuit that they played a few nights ago. My husband ended up winning that game. Then we played partners. My husband and I against the other two. We smoked them. They didn't even get one piece of the pie, we won. We didn't really stay out to late because our friend had to get up early but we had a good time. Shawn and I decided that we are going to see a movie tomorrow. Our friends recommended Star Trek Nemesis. We might go see that. My mom said that she would watched both the kids tomorrow so that we could go out. I had a couple more requests for adoptions and blinkies. Well I think I heading to bed, I'm tired we had a full day. In amongst the other stuff we did I had a chiropractor appointment today too. So I'm beat.
Posted by
at 10:55 pm
January 16, 2003: I'm making an early entry today because my husband is working day and when he comes home he will probably be on the computer most of the night trying to get his website up and running. He has tomorrow and Saturday off. He never gets the weekend off any other time because he is a kitchen manager, but they drew names out of a hat to see who gets the first weekend off, my husband got chosen. It is a reward for all the hard work they did over the holidays. Maybe we'll finally get to do something together. We never have time for ourselves these days. Me being an at-home-mom and him working, it's tough. I know most of my friends online have the same dielemma. But I wouldn't trade family life for anything. I decided it was time to update the Blinkie Lover Zone with some new blinkies, so I made 4 new ones. I have some more ideas but I will do them later. I have been cleaning house all day and thought I would take a little break while Lillian was taking a nap. I still have to straighten up John's room and pick up some toys in the living room, then I am finished cleaning for now. I've already done the dishes, swept and mopped the kitchen, vaccumed the upstairs and downstairs, made all the beds and picked up most of the toys. Now I also have to decide what to make for dinner. I think I'll prepare some chicken to make Fajitas tonight, that sounds good. Since John is staying up his grandparents this weekend, maybe I could see if they will let Lillian stay too that way Shawn and I can go out. I know she probably will, I'll have to ask her though. I think she knows I need a break once and awhile. Well I guess I better get back to work, I might make another entry this evening if I get the chance.
Posted by
at 1:35 pm
January 15, 2003: Today was quite an eventful one around here. We live in an apartment complex. The apartments are actually townhouses. Very pretty and lots of room. There are four buildings of townhouses. Across from where we live one of the apartments caught on fire. It was right in the middle of them. Well the girl that lives there has a son who is quite a handful, in otherwords a hellion. She says that she went upstairs to go to the bathroom, leaving her son downstairs by himself. Well by the time she gets back downstairs her couch is on fire. It was too far gone so she couldnt' stop it. Luckily when the fire department came they got it stop to where it didn't damage any of the apartments next to hers. One of the apartments next to her was the maintenance man. Needless to say most of her things are ruin. I told her that if she needed any clothes for her son that I could look through John's old clothes. From what I'm understanding about all this is that she had a cigarette lite and had it sitting in an ashtray. While she was upstairs her son took the cigarette and threw it on the couch. I feel sorry for her not because she was wrong for leaving her son, who is known to play with fire, alone with a cigarette, but because she lost most of her stuff and she will have to pay for all the damages. I am thankful it wasn't us but I feel sorry for her and her son. I hope they find help. I will help out as much as I can. I had some more requests for blinkies today when I came online. My husband is over his friends house building our new computer. I hope they get it done soon. It's already paid for. They are supposed to add a whole bunch of neat stuff on it, so I can't wait til it's done. I found some new blogs and added them to my reads page. I am going to make some more linkie blinkies for my blog, maybe tonight. Well Lillian is getting hungry and it's about bed time for John, so I am going to take care of the kids then I'm going to do some more blog hopping. I will probably make those linkies too.
Posted by
at 9:04 pm
January 14, 2003: My husband had the day off today. He took me to my chiropractor appointment this morning. This time the doctor had me cross my arms in front of me and pushed down as hard as he could, which made my back crack all the way down. That felt great. He also cracked my neck and lower back again. After the doctor's visit, we went to the store to get John's prescription filled. Lillian and I did a little bit of shopping while we waited. It didn't take very long though. We went home and I picked up toys in the living room. John seems to think that the living room is his play room. I made spaghetti for dinner. I asked my husband isn't he sick of it but he tells me "I'll never get sick of your spaghetti." I guess that's a good thing, at least I know I cook something good. John and I watched Fantasia 2000 again. Then he went upstairs to his room and watched all three Aladdin movies. Lillian was in a really good mood today. All she did today was laugh, it was so cute. Right now she is out like a light. When I checked my email this evening I had more requests for blinkies. One girl wanted 4 name blinkies. Her name has 11 letters in it. Took me a little while but I got them done for her. I also made a new blinkie to go with the name blinkies. Kinda like a logo. Well I'm heading off to bed. My husband wants to work on his website for awhile. I'm tired anyways.
Posted by
at 9:57 pm
January 13, 2003: This morning I scrubbed the living room rug. I didn't have a rug shampooer so I got down on my hands and knees and washed it. It looks like it came clean or at least I hope so. I guess we'll find out when it drys. I was hoping it would be dry by the time John got home from school, but it wasn't. I made him take his shoes off at the door. Hopefully my husband will too when he comes home tonight. He had to open then he was going to his darts tournament after work. As usual I'm home with the kids, but that's okay. I get to go out once and awhile too. John had a to go see the nurse for a check up so that he could get another prescription. He is taking Adderall, he has to go every month to get a check up since it's a controlled substance. It seems to be working really well for him. Right now he is watching Fantasia 2000 and Lillian is sleeping. When I got on the computer this evening, I had several requests for blinkies. I was surprised. My blinkies are finally going places. I had a request to make two different ones, and 2 requests for blinkies I already made. That's great. I enjoy making blinkes as you can probably tell from the Blinkie Lover Zone which already has 190 blinkies. I just keep making and adding more. They are easy and fun to make. I love trying new ways to make them too so keep looking. I am going to do some blog hopping now.
Posted by
at 6:46 pm
January 12, 2003: This morning I decided to make a few more backgrounds. I also decided that instead of making them purchaseware, I made them linkware. I don't think I'm good enough yet to start charging. So now I displayed all the graphics in groups of bars, buttons and backgrounds. It also makes it easier for me to add on graphics as I make them. Right now I have it to where you have to email to request any graphics but I will make it to where you can just click on it to take you to a page where you can save to your own server. Lillian and I finally got a good night sleep last night. I don't think it had anything to do with John not being here, I just think it was because we we're both tired and needed the sleep. I went to the grocery store with my mother. We went to Super Wal-mart. That place is great. I found a lot of great deals. I was able to stock up on meat and frozen food items. I was also able to find some different types of baby food that they don't have in our area store. I hope Lillian likes them. I figured if I got some different kinds that she would develop tastes for certain things, mainly veggies. She seems to like sweet potatoes, squash, green beans, peas and carrots, which I'm very glad about because John doesn't eat too many veggies. Though I am getting him to eat them in different ways that are fun. And he seems to be taking to them slowly. I got a new member to the Circle of Friends Message Board. I hope to get more because it's a really great way to get to know eachother. Well I think I'm going to do some blog hopping before I head to bed.
Posted by
at 7:52 pm
January 11, 2003: John went up to his grandparents for the weekend. I did the laundry and straightened up the house. My husband had a meeting at 7:30 this morning at work. He came home for a little bit then had to go back to work to close. Lillian wasn't being too fussy today, she is feeling a lot better. I can see the teeth that are trying to come in, they are the canines on the bottom. That is pretty weird, because John's first teeth were the bottom front two. I guess each baby is different when it comes to getting their first teeth. My husband is feeling a lot better. He thinks it was a stomach flu that has been going around. It's really cold outside tonight. I looked at the thermonitor and it says it's 19° outside. It's supposed to get even colder than that. I actually got some computer time to make some more graphics. I made a few more backgrounds. I put a couple of the backgrounds I made on the front page. I think it looks pretty nice. I also made 4 new blinkies. I am probably going to end up going to bed early tonight because I am tired. I'm waiting for Lillian to go to sleep, she is fighting it a little. As soon as she goes to sleep I'm going to be right behind her.
Posted by
at 8:20 pm
January 10, 2003: Today I wasn't as busy as yesterday, but I did change all the sheets on the beds and sorted clothes. I am going to do the laundry tomorrow. My parents rented some movies for John to watch this weekend when he goes up but he wanted to see them tonight. So my mom brought them over so that he could. The movies were Ice Age and The Country Bears. I really liked both of them. They were very entertaining and funny. Ice Age was a riot. I laughed all the way through it. The Country Bears was a cute story. Both had really good morals to them as well. Helping friends and going after your dreams and making them come true. My husband worked day again so he was home early. He ate dinner with us and then went on the computer. He is working on a project of redoing his site. He is making new graphics for it. I made some blinkies this morning when I got on the computer for a little bit. I might make some tonight but I was going to try to make a new background. I will work on that and if I decide to I will make more blinkies. More than likely I won't because I'm already tired, so I'll just make them tomorrow.
Posted by
at 11:24 pm
January 9, 2003: Today I decided to go through all of John's clothes and organize his dresser and closet. It's amazing how fast kids grow out of clothes. I took out the biggest share of his pants, shirts and pjs. It almost looks like he doesn't have clothes anymore, but he got a lot of outfits for Christmas. I hung them in his closet. I also organized the kitchen and den again. Didn't move any furniture just did some organizing. I also went through the cupboards and got rid of some dishes that we weren't using. Made a lot more room for canned foods. My husband worked day shift, he got home early. He has been working on the computer all night. That's why my entry is late. I added a few of the blinkies I made for my friends. I thought I would go ahead and add them so that someone might want one of them. I plan on making more. Well I am tired and I plan to do a bit more organizing tomorrow because my husband works day and my son will be at school tomorrow. I tend to do more when there is no one home to distract me.
Posted by
at 12:09 am
January 8, 2003: Today I did the dishes that I left after last night's supper. I also did the normal house cleaning. John had school without a delay because it didn't snow anymore. Lillian and I went over to my aunt's house to help her and her husband on their new computer. They didn't know too much about getting on the internet or anything, so I had to pretty much start them from the very beginning. I was surprised at how much I really do know about computers and the internet. You never know how much you have learned until you teach someone else. She even paid me to help her, that was a surprise. She wants me to come over again and show her some more things. I told her I would. I made a couple more blinkies for some friends of mine. I might put them on my blinkie page. One of them isn't appropriate for younger viewers because it has a certain kind of leaf on it. But that's what he wanted so I made it for him. I am looking for cartoon character icons so I can make some more cartoon character blinkies. I'll probably look for those later and maybe make them this weekend. I also have a couple of ideas for some backgrounds. I don't get a whole lot of computer time because of kids and work, but hey most of us have the obstactle. I wouldn't trade for the world.
Posted by
at 9:16 pm
January 7, 2003: John did have school today. School was on a two-hour delay this morning. But I'm glad that he got to go. My husband had the day off again. He has to go back to work tomorrow. He isn't feeling very well today. He just has a slight cold. So far he hasn't really been complaining too much. I cleaned up the house a little. I didn't really do a whole lot today. Just didn't feel like it. The house isn't a total mess or anything, so I figured I could just take the day off from everyday cleaning. I left the dishes for tomorrow while John is in school. There's not that many anyway. I will probably make those Valentines blinkies tomorrow night. My back is hurting too much to sit here in this chair for a long time while I make them. I am going to make some backgrounds too. Right now John is taking his bath, Shawn is watching a movie and Lillian is sleeping. I am going to take a shower when John is done taking his bath. I need a hot shower because my back is hurting a little. It's been snowing here today but it's been melting too. Most of the ice that was on the ground has also melting, but it's still very cold outside.
Posted by
at 5:45 pm
January 6, 2003: I didn't get a chance to post in my journal last night. My husband was working on the computer. So I just tell you what I did today. My mom called me and told me that another session of Dirty Bingo was last night. So I got a lucky surprise there. Shawn got off early, so I didn't have to hunt down a babysitter until he came home. I got to go. It was snowing pretty hard outside but my brother took both of us to the ladies house who was having it. I won two very nice prizes the first half, but the second half I lost both of them and ended up with nothing. Then low and behold I won the door prize gift, which turned out to be a plastic storage drawers. I put it in John's room so that he could use it for his books and toys. It snowed so much that they ended up cancelling school today. This was supposed to be the kids first day back from Christmas break. John was upset because he couldn't go to school. I hope they get to go tomorrow, however I'm not sure about that because it is still snowing hard out there. It may also be freezing the snow because it's really cold. My husband went to a darts tournament with a friend of his. He drove to his house then car pooled to the bar where they are having it. I made a couple of blinkies for friends of mine and I also made a Valentines Day blinkie too. I am probably going to make some more Valentine ones pretty soon. Within the next couple of days I'd say. Well I have to look up something for a friend and do a little blog hopping. Until tomorrow.
Posted by
at 9:58 pm
January 4, 2003: Well I finally got some time to get on the computer earlier in the day. My husband is at work, John is staying at his grandparents for the night and Lillian is taking a nap. I've been up since 6 this morning. I had to make sure that Shawn had his work clothes done before he went to work. I've already straightened up the whole house by this time too. It's already been a busy day for me and it's only 1:30 in the afternoon. I thought that since I had some comp time I would make some name blinkies. I made 2 of them and they are already on the Blinkie Lover Zone page. I was also thinking about making some more graphic sets. I think I'm going to make a set with the humming bird and a couple other little things that I made. Hopefully they'll turn out. I will post again today when I add some more things. I have a couple of hours to spair so I will probably work on those things.
Posted by
at 1:26 pm
I made two more sets. One set is bees, and the other is snails. I think they are cute. Hopefully someone will like them. The nice thing about my sets is that I can text to the buttons for you and I can make page headers. Like the ones on my pages. The sets are just part of what you will get. I will be adding Paypal to the payment options probably today. You will see the button on the bottom of Ladybug's WebDesigns page. Other than making those and adding them to the graphics page, I am through with the computer today.
Posted by
at 3:40 pm
January 3, 2003: First I would like to thank everyone for their kind words in regards to the lose of my uncle. You are all true friends for thinking of me. Thank you so much. Today was a regular day around the house. I cleaned it and did the dishes. Not much fun. I went to the chiropractor again. This time he cracked my neck and back. I had heat therapy done again. This visit wasn't as long as it was yesterday. The nurse told me that I would be coming back at least twice a week. Hopefully it will help my back a lot more. It actually feels better right now. It usually starts hurting when I sit down too long. I watched my friends 11 month old and 8 year old while she took something back to the story. Luckily Lillian was asleep and John was taking his bath getting ready for bed. I did let John come down to watch TV with us until they left. I watched them for an hour and a half. I met this older lady at the chiroprator today who's name was Lillian. So I asked her what her middle name was. Turns out it's the same as my Lillian's middle name. Rosemary. Lillian Rosemary, isn't that a funny coincedence? She was a sweet older lady too. A friend of mine watched the kids while I went to the doctor. When I got some computer time, I made 6 new blinkies. That makes 141 blinkies so far that I made, not counting my linkie blinkies. Well I'm heading off to blog hop.
Posted by
at 9:07 pm
January 2, 2003: Today was the funeral. My husband watched the kids so that I could go to that. It was a very nice Military service. He got the gun salute and the flag was presented to my aunt, along with a bible. It was very touching. After the funeral, my husband came and got me. I went to see a new chiropractor. He took x-rays of my lower back. It turns out that I have two disks that are starting to show signs of deteration(sp). Plus I have a slight curve in the lower part of my spine. He said that it wasn't too bad, because he would be able to treat it, or at least help with the pain. While I was at the first visit, he cracked my back. It felt a little better after that. Then he put electrical stimulant pads on my lower back. That felt pretty good. I have to go back to see him tomorrow. He wants to see me more often for a couple of weeks then I will start going every one to two weeks. I wasn't having too much trouble with my back after I got the spinal when I was having Lillian. Then it started hurting more these past few weeks. So I decided I better go back to a chiroprator. I have had a migraine the last couple of days. I think it has to do with the stress of losing my uncle. Hopefully I'll feel better soon as time goes by. Other than that I am doing better about the situation.
Posted by
at 8:55 pm
January 1, 2003: Wow it's hard to believe it's 2003 already. I decided to go to the showing of my Uncle Sonny. There was a very nice service that the Masons did. That was a group that my uncle belong to. I couldn't believe all the people that came to see him. He was a very important man to a lot of lives. He was a Vetern, a Past VFW Commander, a Mason, ReAct team member and lots of other things. He was the head janitor at two of the schools I went to when I was younger. He had been for a while longer after I graduated. He touched many lives. I was heartbroken, and I cried a lot. He was a very important man in my life too. I was very close to him. I will miss him dearly. But I am also comforted to know that he is going to a place where he doesn't have to suffer anymore. He is a rest now. My aunt, his wife, told me that he fell asleep. So it was comforting to know that he died peacefully. This is not such a nice way to start a new year but I know that he would want me to make the best out of this year that I can. God Rest His Soul, May my uncle live in my heart forever.
Posted by
at 7:13 pm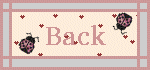 All graphics are created by me. ©Ladybug WebCreations 2002